Whether you need a brand new website, an employee portal or SEO services, Spencer Web Design Inc., understands that this project is just one of your priorities.
Five Client Commitments
We will work with you to create exactly what you want and need without the "smoke and mirrors" you may have encountered in the past.
We will do everything in our power to make your web development and design project as easy and hassle free as possible.
We will keep you informed every step of the way.
We always use the latest Search Engine Optimization (SEO) best practices.
Our transparent operating practices mean no surprises, especially not the bad kind.
Working With Our Web Design Firm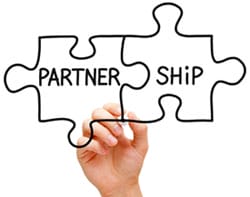 Making things easy is a philosophy that runs deep at Spencer Web Design where we have combined enterprise-grade quality practices and professional service with a local-style approach.
You'll always work directly with Sue Spencer at every stage of your web design and development project and, if something comes up, you'll know how to reach us.
If you are in the greater St. Louis and St. Charles, Missouri area, we'll meet face to face.
If, like many of our clients, you are based in Florida, California or somewhere else, you'll feel like we are just down the road.
Our clients tell us we are, "one of the family," a business partner they trust to manage their online assets without confusion, delays, and unexpected fees.
From our core team to our preferred partners, you can be assured of highly qualified creative talent with proven skills.
Generating Web Traffic
Our easy philosophy extends beyond our working relationship with clients and stretches into your relationship with your website visitors and intranet users.
Web searchers are in a hurry. Clicking and scanning from page to page, pausing only when they see something that relates directly to what's on their mind.
With compelling graphic design, careful site planning and thoughtful navigation, we make it easy for website visitors to find what they want and access the information you wish to share.
Every custom site comes with natural, organic Search Engine Optimization (SEO) built right into the programming to make sure you attract the right people. We use the latest programming techniques and industry best practices to ensure every site we create performs effectively.
Find our how easy it is to work with us. Call us today at 636.922.7112